*subject to change*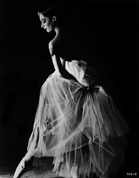 Jillana received a scholarship at the School of American Ballet at age 11, where she was trained by George Balanchine. She was asked by Mr. Balanchine to join the New York City Ballet one year later and did her first performance with the Company on her thirteenth birthday. By-passing soloist she became a Principal six years later and performed with the company for 20 years.
Ballets choreographed for Jillana by Balanchine include, Liebeslieder Walzer, Midsummer Night's Dream, and Don Quixote. Balanchine ballets in her repertoire include Serenade, Swan Lake, Symphony in C, Nutcracker, Four Temperaments, Stars and Stripes, Apollo, and Prodigal Son. She has performed in ballets choreographed by Jerome Robbins, Frederick Aston, Anthony Tudor, John Cranko, Todd Bolender and John Taras.
Jillana also has appeared as guest artist with other major ballet companies including American Ballet Theater and National Ballet of Washington, and in numerous television shows, including the Tribute to Balanchine, Bell Telephone Hour, Show of Shows, Red Skelton Show and Noah and the Flood, which was choreographed for her by George Balanchine. She also appeared in the Broadway musical, Destry Rides Again, directed and choreographed by Michael Kidd.
Her partners have included: Jacques d'Amboise, Edward Villella, Arthur Mitchell, Jerome Robbins, Todd Bolender, Conrad Ludlow, Kent Stowell, André Eglevsky, Eric Bruhn and Rudolf Nureyev.
She was a representative for the School of American Ballet's Ford Foundation Scholarship program for 10 years. Jillana has taught at the School of American Ballet and the Joffrey School as well as company classes for the New York City Ballet, Ballet West and the Paris Opera Ballet. She was on the faculty of the University of California at Irvine for 12 years. Jillana was Guest Lecturer at the University of Iowa and Southern Methodist University. She taught at the DanceAspen Summer School for 11 years, the last two serving as its Director.
Currently Jillana is the Director of the Jillana School. In addition, she is teaching, staging Balanchine ballets throughout the world and writing an autobiography concentrating on her 20 years with George Balanchine. Besides directing her school she is the mother of two, William and Ana, and with her husband Alan, resides in Southern California.
Jock Soto, who is half Navajo Indian and half Puerto Rican, was born in Gallup, New Mexico, and raised in Phoenix, Arizona. At the age of five, he began studying ballet with local teachers after seeing a television special featuring Edward Villella in the Rubies section of George Balanchine's Jewels. Mr. Soto continued his studies at the School of American Ballet (SAB), the official school of New York City Ballet. While at the School, Mr. Soto danced the role of "Luke" in Peter Martins' The Magic Flute, which was choreographed for the School's 1981 Workshop performances. That year, Georges Balanchine invited him to become a member of the Company's corps de ballet. In June 1984 he was promoted to the rank of soloist, and one year later, he became a principal dancer.
Mr. Soto's extensive repertory includes featured roles in many of George Balanchine's ballets, including Agon, Allegro Brillante, Brahms-Schoenberg Quartet (first, third, and fourth movements), Bugaku, Cortege Hongrois, Danses Concertantes, Donizetti Variations, Episodes, Firebird, The Four Temperaments, George Balanchine's The Nutcracker, Glinka Pas de Trois, Rubies from Jewels, Kammermusik No. 2, Liebeslieder Walzer, A Midsummer Night's Dream, Movements for Piano and Orchestra, Mozartiana, Orpheus, Robert Schumann's Davidsbundlerdanze, Scotch Symphony, La Sonnambula, Stars and Stripes, Stravinsky Violin Concerto, Symphony in C, Symphony in Three Movements, Tschaikovsky Pas de Deux, Union Jack, Vienna Waltzes, and Western Symphony. He has also danced featured roles in a number of ballets by Jerome Robbins, including Afternoon of a Faun, The Cage, Dances at a Gathering, The Four Seasons, Glass Pieces, I'm Old Fashioned, In the Night, Moves, Opus 19/The Dreamer, and West Side Story Suite, as well as Peter Martins' Barber Violin Concerto, Swan Lake, Symphonic Dances, and Valse Triste, and Robert La Fosse's Concerto in Five Movements.
Mr. Martins has created principal roles on Mr. Soto in a number of his ballets, including Adams Violin Concerto, Bach Concerto V, Concerto for Two Solo Pianos, Delight of the Muses, Ecstatic Orange, Fearful Symmetries, A Fool for You, Guide to Strange Places, Harmonielehre, The Infernal Machine, Jazz (Six Syncopated Movements), Morgen, A Schubertiad, Sinfonia, Songs of the Auvergne, Them Twos, and Thou Swell. During New York City Ballet's Spring 1988 American Music Festival, Mr. Soto originated featured roles in Mr. Martins' Black and White, Robert Weiss's Archetypes, Laura Dean's Space, and Jean-Pierre Bonnefoux's Five, and performed in Richard Tanner's pas de deux Sonatas and Interludes. In addition, he originated roles in Miriam Mahdaviani's Urban Dances; Kevin O'Day's Huoah; Mr. Tanner's Ancient Airs and Dances, Operetta Affezionata, and Schoenberg/Wuorinen Variations; Lynne Taylor-Corbett's Chiaroscuro; Christopher Wheeldon's After the Rain, Liturgy, Mercurial Manoeuvres, Morphoses, Polyphonia; Shambards, and Slavonic Dances; and Damian Woetzel's Ebony Concerto.
Mr. Soto has appeared as a guest artist with the Kirov Ballet in Jewels in 2003 and at the Bolshoi Theatre with stars from New York City Ballet and American Ballet Theatre in 2003. In addition to his guest appearances, Mr. Soto has staged numerous ballets around the World, including works by Balanchine, Robbins, Martin, and Wheeldon, and many more.
Mr. Soto's television appearances with New York City Ballet include five Live from Lincoln Center broadcasts on PBS: "A Choreographer's Notebook: Stravinsky Piano Ballets by Peter Martins," "Balanchine's A Midsummer Night's Dream, "Swan Lake" choreographed by Mr. Martins; Ray Charles in Concert with the New York City Ballet, reprising his role in A Fool for You; New York City Ballet's Diamond Project: Ten Years of New Choreography, dancing in Chiaroscuro, Mercurial Manoeuvres, and Them Twos; and Lincoln Center Celebrates Balanchine 100, dancing in Liebeslieder Walzer. Mr. Soto also appeared in Mr. Bonnefoux's Five, as part of the Guggenheim Museum's Works in Process series on PBS. He has appeared on seven episodes of Sesame Street, including three in which he appeared with former NYCB principal dancer Lourdes Lopez. Mr. Soto was a celebrity guest-chef on the TV Food Network's Talking Food, hosted by Robin Leach, and has appeared as a celebrity judge on Channel 13's Masterchef. He has also been featured on A&E's Breakfast with the Arts as Artist of the Week.
In addition to his performing career, Mr. Soto served as a member of SAB's permanent faculty from 1996 to 2015.
Mr. Soto serves as a visiting instructor at Banff Centre for the Arts for the Indigenous Dance Residency program. He has also been invited to teach at prestigious dance departments in colleges and universities around the country such as Washington University, Oklahoma State, and many others.
Mr. Soto was the recipient of the Casita Maria Award for Hispanics and The First Americans in the Arts Trustee Award. Friends In Deed recognized Mr. Soto for his patronage of AIDS research, and in 2002, the School of American Ballet presented him with the Mae L. Wein Award for Distinguished Service.
During the 2017 New Mexico State legislative session, Mr. Soto received the State's Certificate of Appreciation from Senator John Pinto for his contribution to the arts.
Mr. Soto resides in Eagle Nest, NM with his husband Luis Fuentes and his pet beagle 'Bandit'.
Our Meals, a cookbook written by Mr. Soto and former NYCB principal dancer Heather Watts, was published by Riverhead Books in 1997.
Water Flowing Together, a feature documentary on Mr. Soto was aired on PBS in 2006.
Every Step You Take, Mr. Soto's critically acclaimed memoir, was published by Harper Collins in 2011.
Sarah Schafer, born and raised in Omaha, NE, began her professional career as a dancer with Ballet Omaha at the age of 17. After moving to Chicago in 1996, she continued her career dancing in Ruth Page's 'Nutcracker', and with companies such as Paul Abrahamson's Moose Project, Luna Negra Dance Theater, The Civic Ballet of Chicago, and Alma Dance Company. Sarah has also danced for the Dallas Opera, Omaha Theater Ballet, most recently with the Lyric Opera of Chicago. In 2003 she choreographed 'Momentum is a Vector' for the Omaha Theater Ballet. Having taught ballet for many years, Sarah also became a certified Pilates instructor in 2004. Sarah is currently teaching ballet as an adjunct professor at the Chicago Conservatory for the Performing Arts at Roosevelt University, as well at at Columbia College Chicago. Additionally, she is on staff at Lou Conte's Dance Studio and Chicago Ballet Arts. And since 2002, Sarah has spent her summers in Taos Ski Valley, NM, teaching at the Jillana School Summer Intensive and at Technique In Taos.
Coming soon...
Kira Petersen grew up in Minnesota, where she studied with Lakeville City Ballet. She then trained on scholarship with the Joffrey Ballet School Trainee Program. During that time, she worked with critically acclaimed dancers and choreographers from around the world. She was a member of the Joffrey Ballet School Performance Company where she performed soloist roles. Kira guested with Twin Cities Ballet and has danced with New Mexico Ballet Company for their 2012-2015 and 2017/2018 seasons. Kira has also worked with contemporary choreographer Karole Armitage in On The Nature Of Things performed at The Museum of Natural History in New York City and as an Armitage GONE! Dance company member in the American Premiere of The Witches of Venice with Opera Saratoga. This is Kira's fifth year working at the Jillana School.


Coming soon...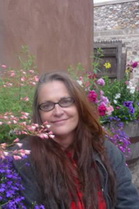 Janeen started playing piano at the age of 3, studying with her mother and grandmother who were both accomplished pianists and teachers. During Jr. Hi and High School, she studied with Dr. William Armstrong at Austin College and won many concerto contests and played various concertos with orchestras in Texas.
She graduated Summa Cum Laude from SMU with a major in Piano Performance and a Minor in Composition and Conducting. While there, she was the winner of the Paul Velluci Prize in Piano for Outstanding Pianist.
After college, she was the Rehearsal and Performance Pianist and Musical Director for the Dallas Ballet with Artistic Directors George Skibine, Marjorie Tallchief and Fleming Flint. During that time, she rehearsed and performed for many choreographers including: Fleming Flindt's choreography including "Swan Lake", "Salome", "Miraculous Mandarin", "The Lesson", "Texas on Pointe"... Choo San Goh for the Texas premiere of "Variations Serieuses"... John Clifford for Texas premiere of "Poulenc Double Piano Concerto" .. John Cranko's "Jeux de Cartes"... Peter Anastos for "Forgotten Memories" (Tchaikovsky Piano Concerto), "Table Manners".... Jiri Killian "Engulfed Cathedral"... and various other works for other choreographers.
For over 40 years, she played for dance in the Dallas, Tx area at Southern Methodist University and other area colleges. And last but not least, for almost 30 years she has spent her summers enjoying playing for The Jillana School in Aspen and Taos!
Juli Draney has accompanied class at Ballet Idaho for nearly two decades. She has worked with many renowned dancers and teachers, including a recent position at the Jillana School in New Mexico. She was the company pianist for the internationally acclaimed, Boise-based Trey McIntyre Project dance company for their six-year tenure. Juli also finds deep fulfillment in playing for Boise's weekly Dance for Parkinson's Disease classes as well as ballet classes for Idaho Regional Ballet. Juli has performed on stage with Ballet Idaho, Opera Idaho, and Boise Dance Co-op as well as various jazz, R&B, rock, and chamber groups. She frequently serves as a board member for the Treasure Valley Music Teachers Association, affiliate of Music Teachers National Association. Juli enjoys composing, teaching, arranging, and maintains an active private piano studio in Boise, Idaho.
Ms. Panchenko's music education started at the age of 5 in Moldova,where she received training rooted in the best traditions of the Russian Piano School. Ms.Panchenko holds several graduate degrees with honors. They include a Masters degree in Musicology from the National Conservatory of Moldova and a Bachelor's degree in theory and Piano Pedagogy from Stefan Neaga College of Music,also in Moldova. Ms.Panchenko's interest in discovering compositions that are not often performed or sometimes forgotten is utilized in her work as a dance accompanist.Since 1995,she has played for all of San Diego's major dance institutions. Had an opportunity to participate in 3 Regional Dance America /South Western Division/ Festivals.For 5 years served as a Master Classes pianist for YAGP San Diego Regional semi-finals. Through this work, she has been fortunate to meet and collaborate with many nationally respected and internationally recognized dancers, Master teachers, and Dance companies. For more then 10 years Natalya is a staff pianist for The Jillana School in Taos.